Robin Trower
Picturedrome, Holmfirth.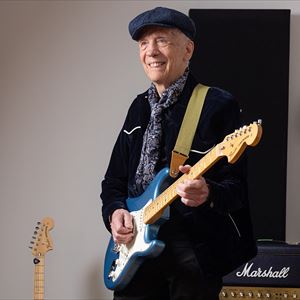 More information about Robin Trower tickets
Planet Rock's Blues Power Live presents Robin Trower.
For six decades, Robin Trower's career has been an act of quiet rebellion. Rewind the reels of the British guitarist's backstory and you'll find an artist who has always rolled the dice rather than take the path of least resistance. In the early-'70s, Trower announced his fearless streak by leaving the security of Procol Harum for a gold-selling solo career whose Bridge Of Sighs - album filled the stadiums of North America. Since then, he's flowed from his own projects to collaborations with everyone from Jack Bruce to the United State Of Mind supergroup alongside Maxi Priest and Livingstone Brown.
A literal lifetime since he first stepped onto the British blues circuit as a cub gunslinger, that fabled Trower power shows no sign of burning out. In fact, the iconic guitarist's late-period acceleration is something to behold, sweeping up new fans alongside the hardcore who have followed his every move. Fast-forward to 2023 and Trower's new studio album, JOYFUL SKY, represents vindication for his latest flash of artistic instinct. Always receptive to singers who can elevate his emotive guitar touch, the 78-year-old heard a quality in the smoky power of the acclaimed New Yorker Sari Schorr that made him want to tear down and rebuild his songcraft around her.
"I think this record is more accessible than the stuff I've done over the last few years and I've got a feeling it'll reach more people," says Trower of Joyful Sky. "At my age, to still be doing it, and still turning out good stuff – you really appreciate what a blessing that is."
"Robin is playing better than ever now….the tone-touch feel is incredible" Steve Lukather
'Joyful Sky' reaffirms the qualities of a truly great guitar player." Get Ready to Rock
"One of the best albums I have heard this year " Music News