Walter Trout
Picturedrome, Holmfirth.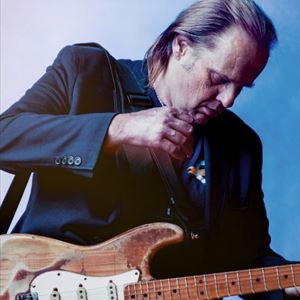 More information about Walter Trout tickets
Walter Trout
Walter Trout's backstory is a page-turner you won't want to put down. Five decades in the making; it is equal parts thriller, romance, suspense and horror. There are musical fireworks, critical acclaim and fists-aloft triumph, offset by wilderness years and brushes with the jaws of narcotic oblivion. There are feted early stints as gunslinger in bands from John Mayall's Bluesbreakers to Canned Heat, and the solo career that's still blazing a quarter-century later. The veteran bluesman has seen and done it all - plays earth shattering blues rock music.
Danielle Nicole
Danielle's distinctive, inventive bass work—which resulted in her becoming the first woman to win the Blues Foundation's 2014 Blues Music Award for Best Instrumentalist, Bass—is the product of years of intensive roadwork. Although she had no experience with the instrument when she became Trampled Under Foot's bassist, now she can't imagine life without it.
New Album "Cry No More" has been nominated at this years Grammy's for Best Contemporary Blues Album!